Travel Daily News lists amazing ways to see Viet Nam (21/06/2019)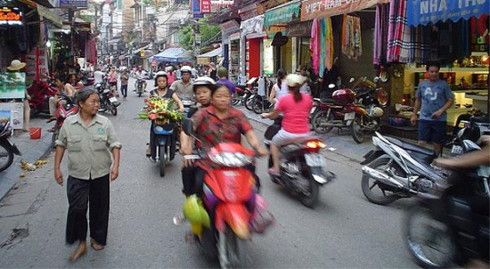 Viet Nam is one of the most loved tourist destinations in the world. Whether you are a solo traveler, moving out with family or it is a tour with friends, you will always be able to create wonderful memories at this stunning place.

Travel Daily News, a network of news portals for the travel professionals, has recommended amazing ways to explore Viet Nam and load your tour with lots of fun and adventure.

The first option is enjoying lighting lantern in Hoi An. During Vietnamese New Year (Lunar New Year), you can also join the colorful festival by lighting a lantern at Hoi An. This celebration stays on for almost seven days, and you will find the entire Hoi An bridge loaded with lovely, attractive lanterns.

"Along with the festive vibes, here you will find numbers of food stalls and shopping corners with a spontaneous singing sound all around," Travel Daily News wrote.

The second option is visiting Mekong Delta. You might be aware of the fact that the Mekong runs from the Tibetan Himalaya and after covering a long distance of 4,000 kilometers, it reaches Vietnam with a languid flow.

Tourists love to enjoy a ride to this calm water with a cargo boat; indeed, it is a unique way to enjoy a picnic with kids.

There are numbers of commercial cruises that can help you experience a wonderful time in the river.

The third way is exploring the largest cave in the world. When you are out with friends, you might be eager to make your tour loaded with adventure and thrill. Well, the best idea is to explore World's Largest Cave, named as Son Doong Cave. Here you can find several guides and special gears to get inside the deep caves.

In addition, you can spare some time to explore Ha Long Bay in Quang Ninh province. The 1,600 limestone towers, rising creatively from the turquoise waters make Ha Long Bay one of the most astonishing visiting spot of Vietnam. It caters millions of tourists every year who love to take special cruise trips in the area.

The Bai Tu Long Bay is also a few miles away from this site with jaw-dropping scenery and superior blessings of nature. The uncrowded caves and tiny yet fresh beach sites make this site a must visit place for all tourists.

Other than this, Vietnam is popular for delicious recipes and amazing shopping centers. You will also find all accommodation and traveling services with ease.

It clearly means you can explore this vibrant place in a trouble-free manner while creating wonderful memories for a lifetime.

Never forget to carry your digital camera to capture beautiful pictures on these stunning destinations.

The number of foreign visitors to Viet Nam in the first five months of 2019 is estimated at nearly 7.3 million, up 8.8% against the same period last year, according to the General Statistics Office (GSO).