Viet Nam's traditional food introduced in Australia (06/03/2019)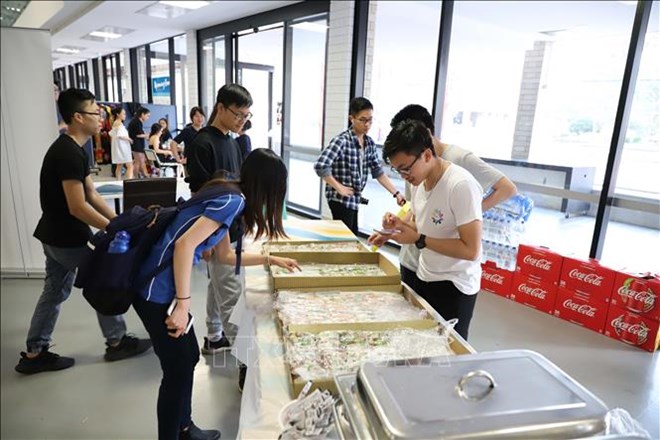 Pho (noodle soup), one of the traditional dishes of Viet Nam, was introduced to Australian friends in a Viet Nam culture festival in Canberra on March 4.
The Pho - Vietnamese Noodle Festival 2019 was held by the ACT Vietnamese Youth & Student Association (ACT-VYSA) in conjunction with the Vietnamese Embassy in Australia. It attracted over 500 visitors.

Various pho dishes with traditional flavours such as pho cuon (rice noodle rolls), chicken or beef noodle soup, mixed fried noodle, and other dishes were introduced to visitors.

Anthony Perrot from Canberra University said this is the first time he has enjoyed the Ha noi traditional chicken noodle soup, adding that it is very different from the chicken noodle soup that he often eats at Vietnamese restaurants in Australia.

Meanwhile, two young people from Melbourne expressed their interest in rice noodle roll making arranged by Roll'd Restaurant.

Ha Ngoc Minh Quan, Chairman of the ACT-VYSA, said this is the eighth time the organisation has hosted the Vietnamese cultural culinary festival in Australia.

Through the event, the ACT-VYSA wants to help foreigners to understand more about the subtle cultural value of Vietnamese cuisine in particular and Viet Nam's culture in general, Quan said.

The festival also offers a good chance for Vietnamese students in Australia to enhance exchange.